Candidates
2019 Municipal Elections
---
Fort Wayne – Mayor
John Crawford 
https://www.crawfordformayorfortwayne.com/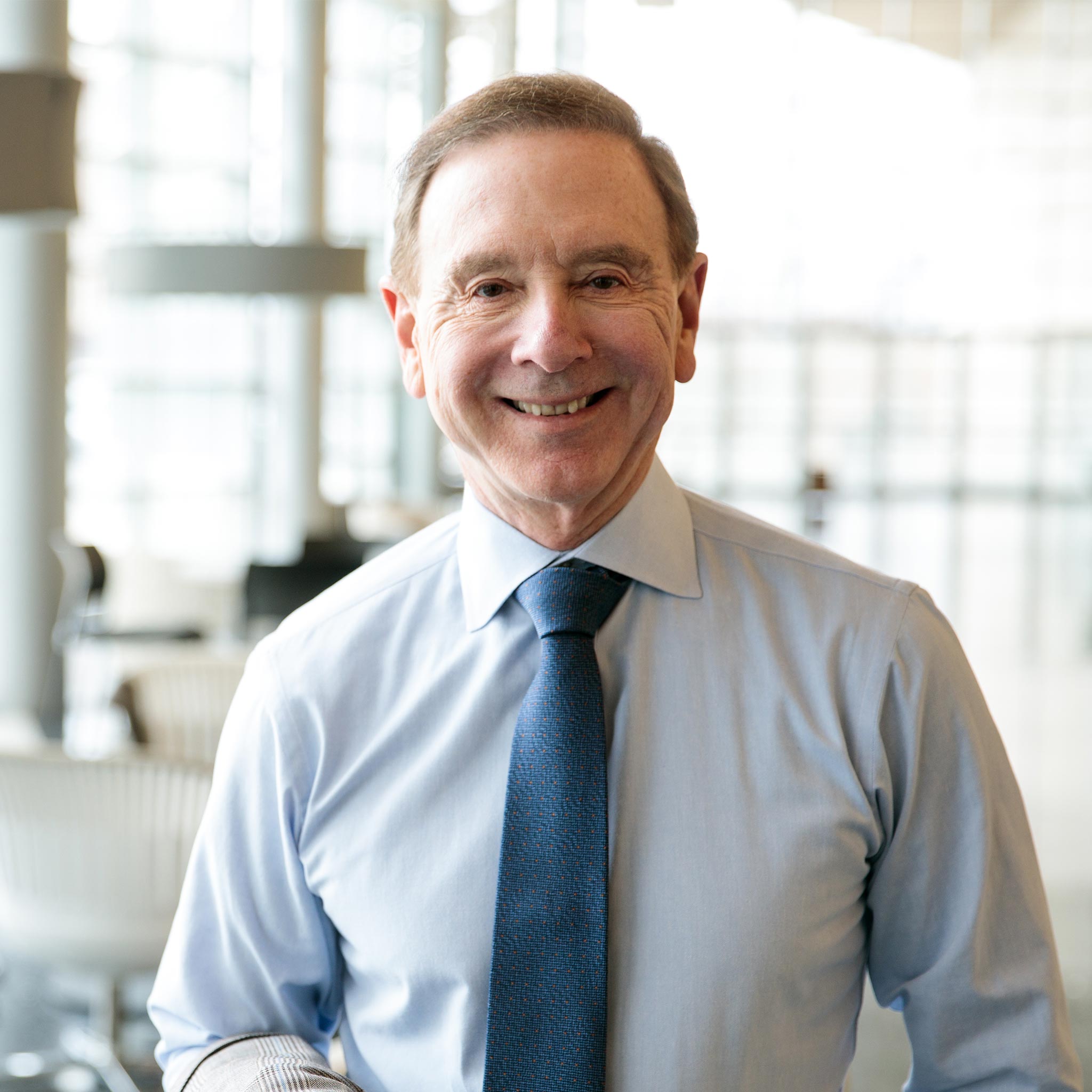 Tim Smith
         https://www.timsmithformayor.com/
Fort Wayne – City Clerk
Lana R. Keesling
Lana R. Keesling is the incumbent Fort Wayne City Clerk. Prior to being elected City Clerk, Clerk Keesling held executive positions in Finance, Information Technology, and Human Resources. She also was a small business owner for 10 years. Clerk Keesling holds a Bachelor of Science Degree in Business Administration, graduating with Honors. She also holds an MBA.
Clerk Keesling is a Richard G. Lugar Excellence in Public Service Alumni, and was named Volunteer of the year for the Girl Scouts Northern Indiana Michiana in 2009. She serves on the Metro Human Relations Commission, PTC/Citilink Board, League for the Blind, and the Fort Wayne Government Access Board. She is the Past President of the Allen County Purdue University Extension Advisory Board where she still remains on the Advocacy Committee. Clerk Keesling has volunteered her time each week for the last three years to the Study Connection which tutors students. In addition, she is the President of the Allen County Republican Women's Group and a member of the Downtown GOP Club. Clerk Keesling has also been proudly endorsed by Right To Life.
As an entrepreneur, business person, community leader, Mom, and Volunteer, Clerk Keesling brings a unique perspective for many different avenues of community involvement. She has brought a new voice this making a positive impact not he leadership in Fort Wayne. Clerk Keesling is married and enjoys time at the lake with their combined seven children and ten grandchildren.
Fort Wayne – City Council At-Large
Michael Barranda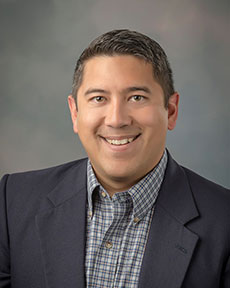 Thomas Freistroffer
Nathan Hartman
Nathan Hartman is running for Fort Wayne City Council At-Large because he believes we can do better.  We can do better when it comes to infrastructure in our neighborhoods.  We can do better when it comes to contracts with the city, and we can do better when it comes to jobs in our community.
Nathan Hartman is a life-long resident of Fort Wayne who wants to keep taxes low and bring better jobs to our community.  He has worked hard as a City Council appointed board member on Citilink, Cable Fund Access, and as President of the Allen County Economic Development Commission.  He is being endorsed in the race by City Councilmen Jason Arp, Paul Ensley, and Tom Didier.  He has worked as an actuarial pension consultant in downtown Fort Wayne for the last 9 years and will bring that expertise to the City Council table.
He Assists Companies Around the Country with their Pension Funds that in Total Exceed 100,000 Employees and Over 20 Billion in Assets Fiscal Conservative

Married with Two Children, Age Four and Two

Charles Grade School

Bishop Dwenger High School

Indiana University Bloomington, Business Degree

Member of St. Charles Catholic Church

Pro-Life, Pro-Family, Pro-Small Business

Board Member Cable Fund Access Board

Board Member and Legislative Chairman Citilink

President Allen County Economic Development Commission
Eric Tippmann
Joseph Townsend
http://www.Joeforfortwayne.com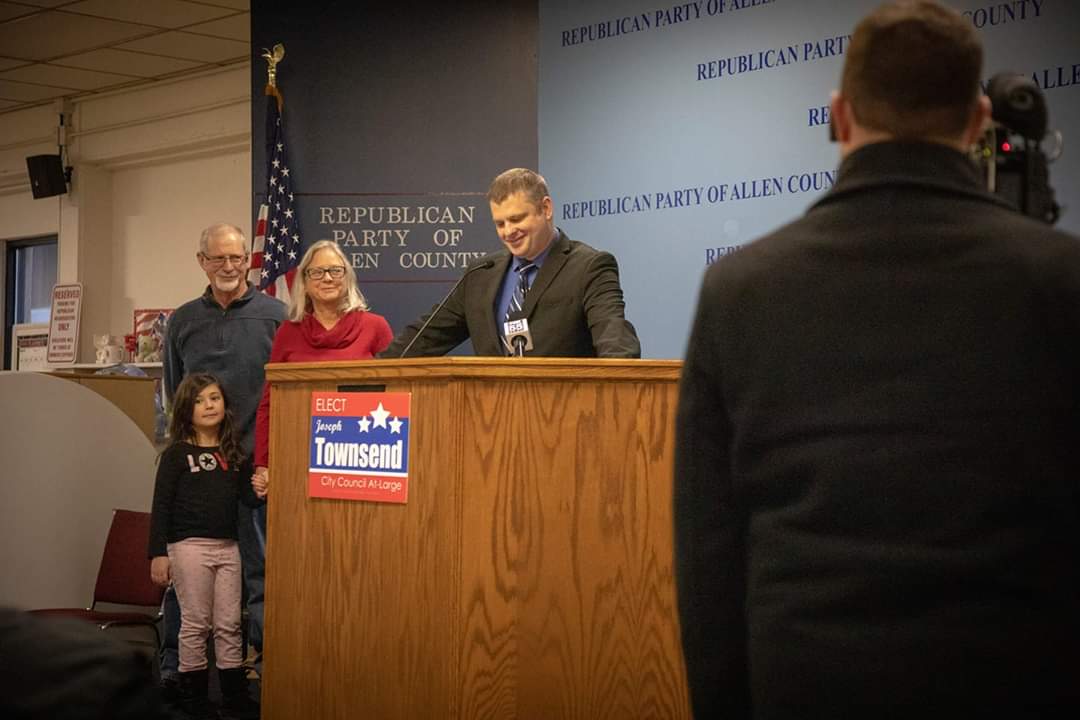 Joe is 33 years old and was born and raised in Fort Wayne. He graduated from Homestead High School. He has an Associates degree in Paralegal from Ivy Tech, a bachelors in Business Management from IPFW, and a 2nd bachelors degree in Education from Liberty University. He has a vast array of experience helping Republicans get elected, but this is his first time ever running for office myself. In 2012, he moved to Utah and was Field Director for Mia Love for Congress, whom became the first Republican African American woman ever elected to Congress. He is a Conservative who believes in spending tax payer's dollars wisely.
Fort Wayne – City Council District 1
Paul Ensley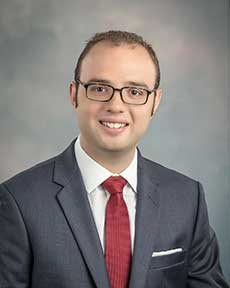 Fort Wayne – City Council District 2
Russ Jehl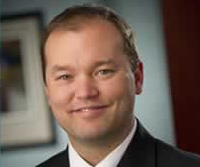 Fort Wayne – City Council District 3
Thomas Didier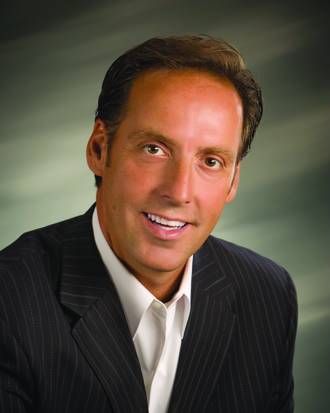 Mike Thomas
Fort Wayne – City Council District 4
Jason Arp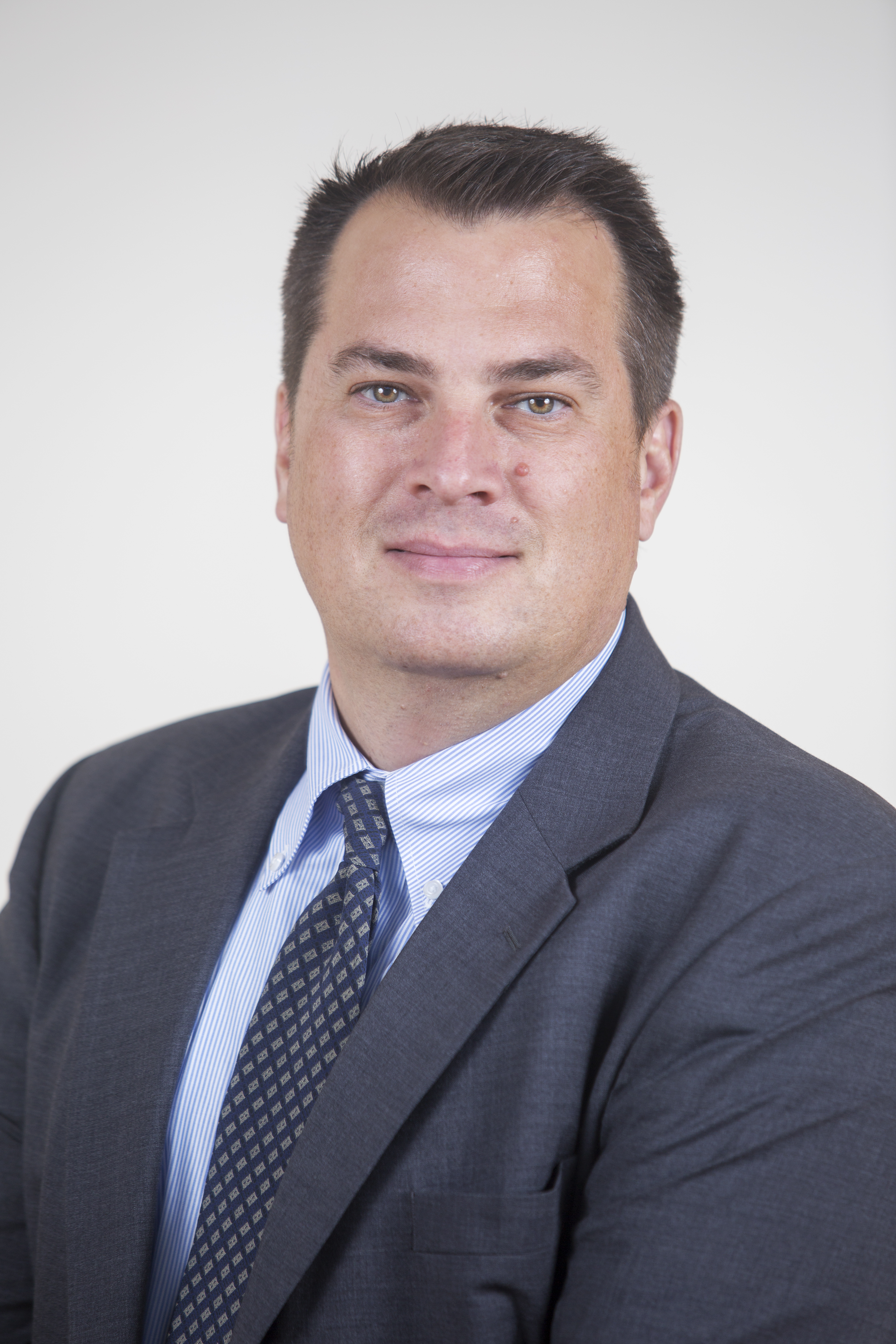 Jason and his wife Cindy have lived in their home in Aboite since 2006.  They are the proud parents of two amazing little girls.  The Arps are members at Christ's Community Church. 
Jason has been self-employed since leaving the banking industry in 2006.  Prior to moving to Fort Wayne, Jason was VP at Bank of America.  He had a variety of roles in his career from mortgage finance, derivative operations in the global corporate investment bank in Chicago, to trading for the bank's corporate investments division in Charlotte.
Jason was elected to City Council in 2015.  He was elected delegate to 2012, 2016 & 2018 Indiana Republican Conventions.  He is a Precinct Committeeman in the AC-GOP.

Rachel Lott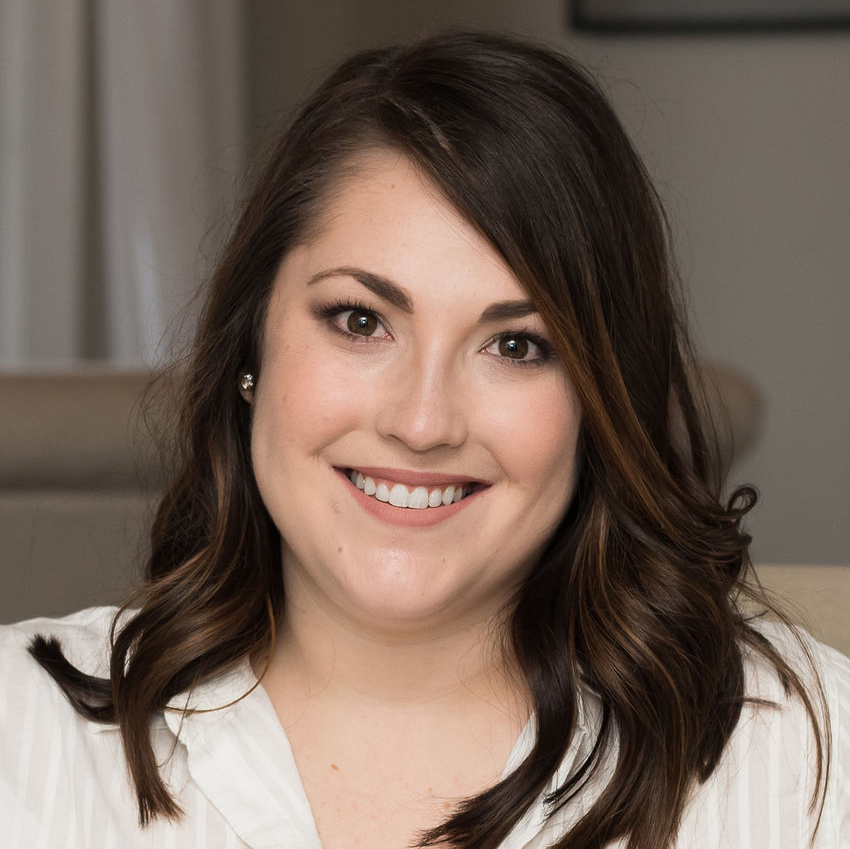 Rachel is a service-driven leader, focused on understanding and meeting the needs of others. She is a common sense fiscal conservative, and believes in building neighborhoods and communities where residents thrive, now and in the years to come. She also knows that businesses—not government—create jobs.
Rachel believes in supporting local businesses as they grow and creating an environment attractive to new businesses that will bring good jobs to our community. In addition, she understands that when hiring contractors to provide essential public services, including trash pickup, contracts and agreements must be clearly enforceable to protect taxpayer dollars.  She is married to her college sweetheart, Andy, who is the principal trumpet of the Fort Wayne Philharmonic and trumpet professor at Purdue University-Fort Wayne. They live in Aboite Township with their two dogs, Charlie and Ollie.    Rachel has volunteered locally at Charis House and Women's Care Center, and first volunteered with pro-life organizations almost 10 years ago. She currently serves as marketing chair for the Northeast Indiana Base Community Council and Race for the Warrior, advocating for northeast Indiana's military presence and supporting local military families.  
Rachel has experience in public education, healthcare, and business. She serves as vice president of Group Stellar, a strategic communications firm specializing in public relations, stakeholder engagement and community cohesion initiatives. Group Stellar's primary clients are in the small business, military/defense and community building sectors.   Rachel has been honored by Baylor University as a top graduate of the journalism-public relations program and earned her master's degree from West Virginia University. Her work has been recognized by the Columbia Scholastic Press Association, the Texas School Public Relations Association, Adobe Systems Inc., and more.
Fort Wayne – City Council District 5
Taylor Vanover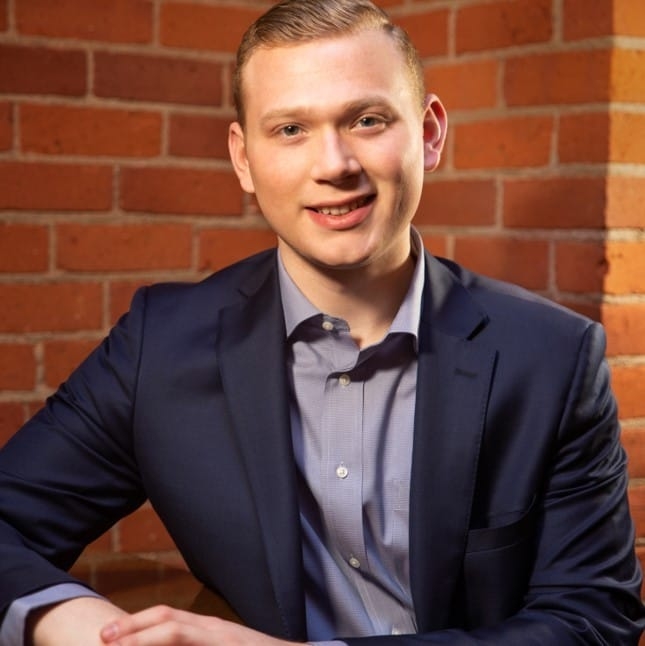 Born in 1998 in rural Wells County, Indiana, Taylor moved to Fort Wayne's Foster Park area in the 5th Council District with his mother.  He is a home owner in the Oakdale neighborhood currently.  Taylor is currently a student at Purdue Fort Wayne University studying General Studies and is seeking to attend Law School. Taylor is the Chairman of the Indiana Log Cabin Republicans, a board member of Own Your Success, Past Vice President of PFW College Republicans, Former PFW Student Senator, and Current Member of the International Churchill Society.  He assists his church as an usher.
Taylor values the importance of community, limited government, The Constitution, and the role of neighborhoods in Fort Wayne. Taylor is Pro-life and Pro-Second Amendment.
Grabill – Town Clerk-Treasurer
Cynthia Barhydt
LORI NAS
H
My name is Lori Nash, and I am running for the position of Grabill Town Clerk-Treasurer. My husband, Jerry Miller, and I have been residents for 34+ years. I live, work and shop in Grabill, and this town means the world to me. I consider myself Pro-life, Pro-Second Amendment, and Pro-Small Business.
My past experience includes working as a Legal Secretary for 15 years for two law firms, as well as the Allen County Clerk's Office, Allen County Prosecuting Attorney's Office, and as a Recording Secretary for the American Legion Post 409 Auxiliary, where I continue to volunteer today.  I have been employed by several of our local business, including Cedar Creek Carry Out/Beverage as a Manager for 30 years.  I'm proud to have cultivated a strong relationship with our local businesses.  I feel that this gives me the confidence that I can bring the needed experience and skills to this position. I currently maintain an active Notary Public License and hold a Technical Certification in Transcription from Ivy Tech, Summa Cum Laude. I am a very organized and detail-oriented person with friendly communication skills, and those are qualities I believe Grabill needs in a Town Clerk-Treasurer.
The hard-working people of Grabill deserve to have those they've elected to represent and serve them, and do just that: represent and serve. We have to work hard to budget and appropriate your money in the most responsible way to provide healthy growth for Grabill while ensuring it's small town beauty. We need to listen to the residents and focus on their issues and needs. One of my goals is to create a better balance between the citizens of Grabill and the Town Council. Grabill is a wonderful place to work, live and raise a family. I will strive to do my best and make myself available to this community.
Grabill – Town Council Member
Wilmer Delagrange
Jeffrey Snead
Leo-Cedarville – Town Clerk-Treasurer
Pamela Spannuth
Leo-Cedarville – Town Council Member
John Eastes
Raymond Pulver, Jr.
Tyler Witmer
Scott Yoder
New Haven – Mayor
Steve McMichael
https://www.votemcmichael.com/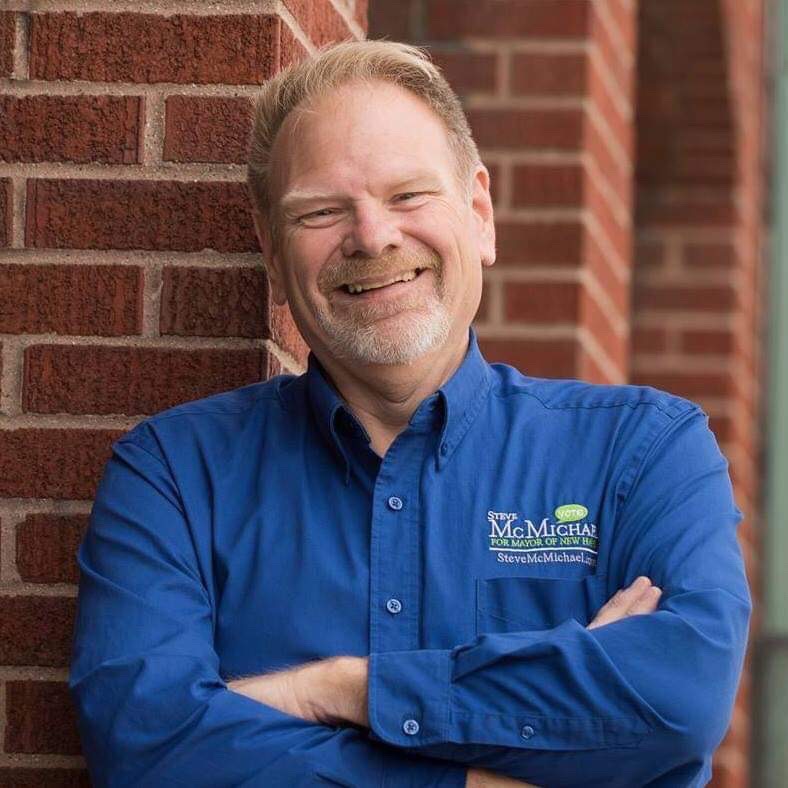 Thank you for giving me the opportunity to provide this information on my campaign for Mayor of New Haven.  I am the Owner/Managing Broker of Re/Max Imagine located in New Haven.
I have been a licensed agent since 1993 and broker since 1995. I started my firm Imagine Real Estate in 2001, and have grown it into a top 20 Upstar firm by number of transactions, and personal production is consistently in the top 50 of all Upstar Agents.  During this time I have sold new construction as well as existing homes. I currently represent and market Lancia Homes in New Haven and have had the pleasure of moving dozens of families into New Haven.
In addition to my career I have had the honor of serving the community of New Haven in many capacities including
*City Council Member and current City Council President, Mayor Pro Tempore
*City Council Liaison for Fire/EMS
*Past Delegate to Republican State Convention
*Trustee and current Vice Chair Paulding Putnam Electric Cooperative
*Director and current Executive Committee Member Indiana Electric Cooperatives
*Past Chair New Haven Chamber of Commerce
*Past Chair Learn Resource Center
*Past Chair New Haven Redevelopment Commission
*Past Chair New Haven Board of Zoning Appeals
*Past Adams Township Advisory Board Member and President
*Member New Haven Economic Development Commission
*Republican Precinct Committeeman District NH5E
*Past Neighborhood Association President
*Member New Allen Alliance/Regional Stellar Working Group and Housing Committee
*Member various AdHoc New Haven City Committees
*The only New Haven Mayoral candidate that has been previously elected for office on the Republican ticket.
*The convergence of my professional career and community participation has made me very aware of the effect municipal government, particularly Mayors have on economic development and growth.  
A strong Mayor does not necessarily run a city like a business, as public safety and service does not exist for a profit, but utilizes sound business principles and leads city employees to do their best for their boss, the 15,700 people who call New Haven home.
My campaign is built on 3 principles:  1.  Experience  2.  Relationships   3.  Judgment
As current Mayor Terry McDonald has stated, "Steve McMichael is Ready Day One to lead New Haven as its next Mayor."
As far as relationships, I am proud to have cultivated strong relationships with local business and community leaders.  I believe it is critical for our community to always have a seat at the table for all discussions affecting our community's future.  From Local, County, Regional, State Representatives and Federal officials it is critical to foster relationships and collaborate on what is best for not only Fort Wayne or New Haven but all of Northeast Indiana.
We have a good story to tell in New Haven, and I believe a great opportunity to grow our community. I pledge that as Mayor I will work closely with all stakeholders to make New Haven a great place to Live, Work, Play and Own a Business.
Thank you for your consideration and for dedicating the time to learn more about our campaign
Robert Nelson
www.bobnelsonformayor.com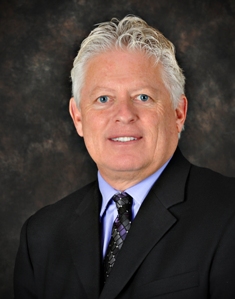 I am humbled and honored to have the opportunity to run for Mayor of New Haven. As a lifelong conservative and Republican, I have steadfastly supported conservative values my entire life, remaining loyal to my party and its principles.
 List examples of service with humility to the New Haven community.
Central Lutheran School, Volunteer Basketball Coach, Approx. 1993-1999

New Haven Parks Department, Volunteer Baseball Coach, Approx. 1989-1999

New Haven Parks Department, Volunteer Basketball Coach, Approx. 1990-1996

Coached both girls and boys track at New Haven High School for 8 plus years

Coached girls basketball at New Haven High School for 5 years

Served on Central Lutheran School's Fund Raising/Growth Team

Served on various boards for New Haven High School

Served on New Haven Chamber of Commerce Board for four years

Currently serving on the New Haven Community Foundation Board

Currently serving on the East Allen County School Board
Community Impact
Started the "New Haven Bulletin," in 2011, an online resource designed to provide information pertinent to New Haven residents, share local activities and events taking place within the community and to keep citizens aware and involved of all New Haven has to offer.

In 2015, started local radio station WHNH 101.3 f.m. The station provides opportunities for area businesses to better reach the community and offers internships for high school students. In addition, it carries most New Haven High School sporting events enabling family members near and far to enjoy these events even when they are unable to attend in person.

Financial assistance was provided to individuals and families through his involvement in the creation of "Community Unity" which raised more than $15,000 over the course of three years

Through his co-creation of "Caring For Our Community," 3,500 items of cold-weather gear were collected and distributed to children of struggling area families

Instrumental in the creation of the Indianapolis 500 Downtown Parade which raised more than $2,500 for the New Haven Parks Department

Helped organize and found the New Haven High School Cross Country Classic which has become the largest such event in Northern Indiana; proceeds from this event provide funds for running equipment for New Haven's cross country program and for students to attend cross country camps

Helped organize and found New Haven High School's Semi-State Cross Country Meet which boasts state-wide recognition

Worked on multiple 5K road races bringing area runners to the community in support of Canal Days
Acts of Kindness
Guidance, encouragement and mentoring of countless youth through his years of coaching have helped to keep sometimes troubled students involved in positive activities; several students Bob has coached have become coaches themselves

Through WHNH 101.3, he has provided opportunities for several youth which have served to develop their own careers

Has provided donations of video and production services throughout the non-profit community

Through New Haven Bulletin, donated uniform shirts to the every team associated with the New Haven Girls Softball Association for two consecutive years

Our Community Plan- Webster defines the word repetition as "the act of saying or doing something again, the act of repeating" the acronym, R-E-P-S, is what I promise to do as your next mayor.
R: Respect your voice –The most important part of my campaign is inclusion. I will create an atmosphere that actively communicates with the citizens of New Haven. We will accomplish our goals through action committees, active participation, keeping you in-the-know and staying accountable. Bottom line, we will listen and you will have a platform to instill real change and progress.
E: Education –  As recent past board president of East Allen County Schools, community leader, mentor, and coach for over 35 years, I have worked closely with and understand New Haven's next generation. I want to give students the means to succeed, including vocation opportunities. A city is often judged by the success or failure of its schools. It is imperative that our leadership in New Haven be visible and maintain a committed partnership with our schools, both public and private, to ensure success.
P: Pride – "Pride" is in our blood. We have a great community and our pride should be apparent to all. We need to continually work and support our citizens encouraging them to display that pride at work and at home.
S: Safety – 

Safety comes in many forms. I will work closely with our fire department, law enforcement agencies and city employees to ensure that you not only feel safe and secure, but that you are safe and secure. Safety is a top priority.
Steve Poiry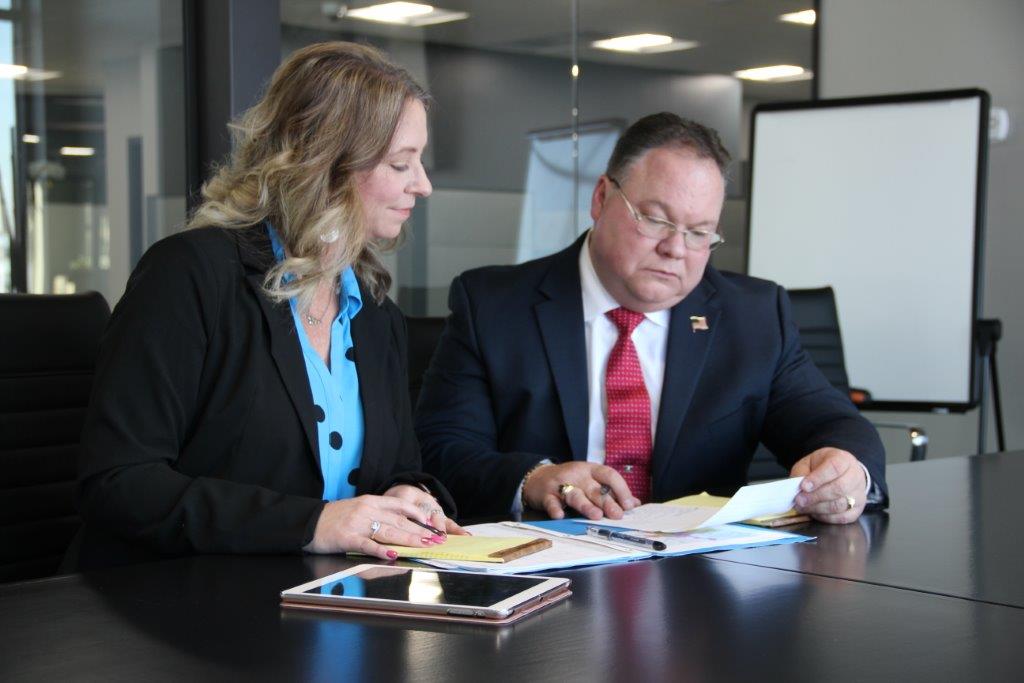 Steve Poiry has served the community as a police officer on the New Haven Police Department for 28+ years.  He was raised in New Haven, played in our parks, and was educated and graduated from New Haven High School, and received his degree in Criminal Justice from Indiana University Fort Wayne.  New Haven is his hometown.  As the former Chief of Police, he worked with all different departments of the City of New Haven.  These experiences have given him a keen insight into city operations and helped him to identify what is working and what needs to be improved.  While speaking with neighbors Steve has had the opportunity to hear what people love about New Haven and concerns that need addressed.  Most commonly he has heard concerns about the cost of water and sewer service.  As a resident and homeowner Mr. Poiry shares your concern.  He has also heard concerns about other city services.  As your next Mayor Steve Poiry will ensure that city services will be developed to the level that you deserve.  He is partnering his campaign with Melissa Hayes who is running for New Haven Clerk Treasurer.  They believe that the two positions need to work together in collaboration with our City Council to resolve the challenges the community faces.  This in a New Approach.  They will bring a New Attitude focusing on improved customer service and citizen access. Mr. Poiry is very excited to serve his hometown and is committed to making New Haven a vibrant community while preserving small town atmosphere.  He is also committed to ensuring that all of our neighborhoods are served equally, that citizens have opportunities to be engaged in the community, and that City Hall offers a fresh new attitude in its approach to serving the public.   He,with the support of his family, feels that now is the time to seek election as the Mayor of New Haven by offering an experienced and trustworthy option for voters.  Steve will bring fresh ideas and positive solutions to the office of Mayor. Steve Poiry and Melissa Hayes both feel that the offices of Clerk Treasurer and Mayor need to work closely together in order to put the New Haven community in the best possible position to be successful.
New Haven – Clerk-Treasurer
Melissa Hayes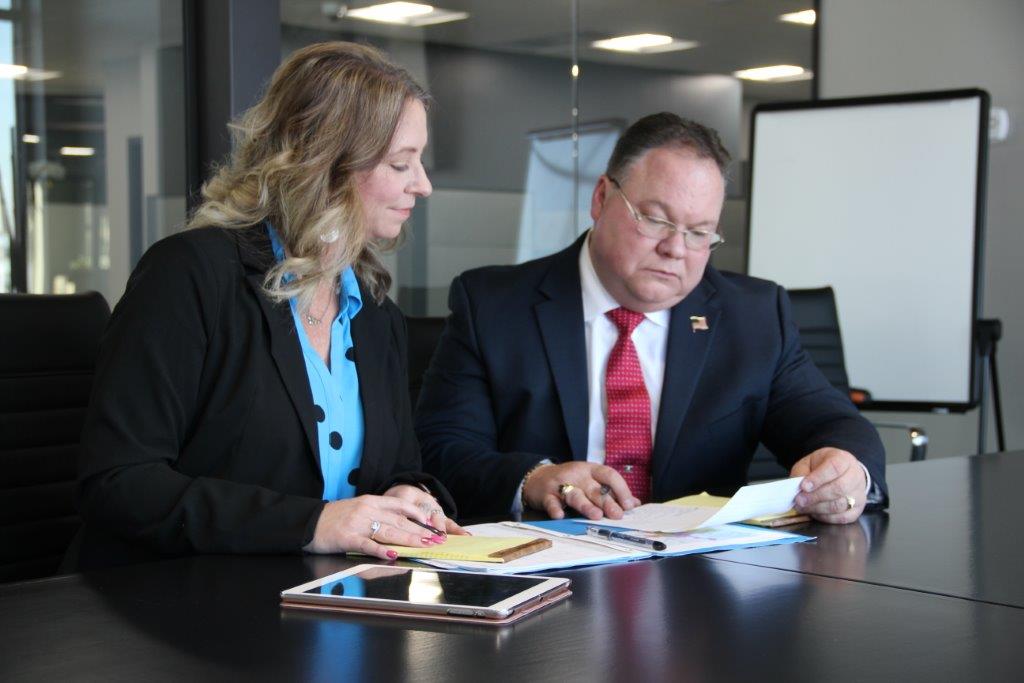 Melissa Hayes was born in New Haven, she and her husband made a conscious choice to remain in the community. She has been around and involved in civic and political issues her whole life. Her father was a fireman/EMT in New Haven; her uncle is a Police Officer. Melissa took part in the New Haven Citizens Academy where she had the opportunity to learn more in depth all aspects of city government and its individual departments. Mrs. Hayes completed the Annual Clerk Treasurers School last year. She is currently employed by EACS as an athletic Secretary, holds a bachelor's degree in criminal justice and an associates in business management. Melissa has been actively involved in creating change in our community. She spends time working with the youth in the local school district as a coach and mentor, and participates in various volunteer projects in New Haven. With the support of her family Melissa feels that the time has come for her to serve in the New Haven community in an even more active role. She is confident that she can bring common sense ideas to the New Haven offices as your next City Clerk Treasurer. Melissa intends to bring community concerns such as utilities, customer service, and debt structure to the forefront. She believes there are workable solutions available that will to help to resolve these concerns and at the same time not cause a hardship for taxpayers. It is her goal to see New Haven return to the community of one, a city that people are proud to live in and be part of. "Families must be able to do more than survive financially; they must be able to prosper. I refuse to believe it is too late to save the "family farm" the city of New Haven. We need to find ways to help market our city businesses without creating yet another debt project for the community. I am excited at the possibility of serving my neighbors in this great city."
Natalie Strock
New Haven –City Council Member At-Large
Pat Anderson
David Cheviron
Terry Werling
New Haven–City Council Member District 1
Floyd Ball
New Haven – City Council Member District 2
Sarah DiGangi
Dennis Schebig
Jeff Turner
New Haven – City Council Member District 3
Craig Dellinger
New Haven – City Council Member District 4
Robert Byrd
Michael Mowery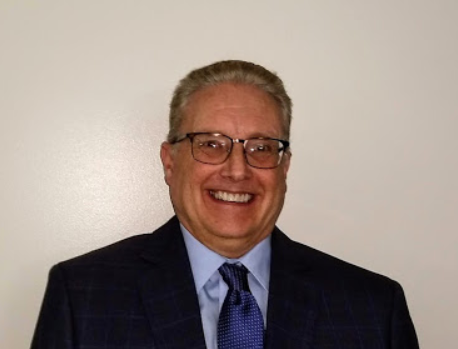 New Haven is more than just a hometown to Michael. As a life-long resident of New Haven he believes in supporting local businesses and creating an environment for businesses and people to prosper. He was raised in New Haven, graduated from New Haven High School and received his degree in Electrical Engineering from Indiana/Purdue Fort Wayne. His father was a New Haven volunteer fireman. He attended the New Haven Citizens Academy learning the city positions while meeting the head of each department.
Michael will bring a fresh new voice for the people of New Haven. He will work with the next Mayor and all departments to improve city services, neighborhood infrastructure, new ideas and a positive outlook for the future. He is married to Carla, they live in district 4 with their dog and two pet swans.
New Haven – City Council Member District 5
Eric Amstutz
Matthew Kennedy
Woodburn – Mayor
Joe Kelsey
Woodburn – Clerk/Treasurer
Timothy Cummins
Woodburn – Council Member At-Large
Michael Voirol
Woodburn – Council Member District 1
Michael Martin
Woodburn – Council Member District 2
John Renner
Woodburn – Council Member District 3
Dean Gerig
Woodburn – Council Member District 4
Daniel Watts