Federal Candidates
Federal Candidates
Allen County
Federal Candidates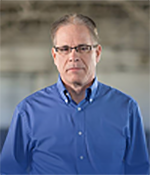 Mike Braun
United States Senator
Mike is running because Hoosiers are ready for leaders who can break the stranglehold career politicians have on the federal government. Mike is ready to bring conservative change to Washington. Mike knows that President Trump is going to need reinforcements if he is going to drain the swamp in DC, and replacing Democrat Senator Joe Donnelly with a Hoosier conservative who can get the job done is a good place to start. As founder and CEO of Meyer Distributing and owner of Meyer Logistics, Mike Braun has employed thousands of Americans across the United States. Mike's companies serve the lower 48 states and have locations in 38 states, with Meyer's corporate headquarters located in Jasper, Indiana.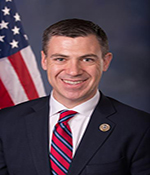 Jim Banks
United States Representative- District 3
Congressman Jim Banks was elected to represent Northeast Indiana in 2016. He currently represents Indiana's Third Congressional District and serves on the Armed Services, Veterans Affairs and Science, and Education and the Workforce Committees. Prior to his service in Congress, Banks was a commercial real estate broker for The Bradley Company in Fort Wayne. He earned his undergraduate degree from Indiana University and his Master of Business Administration from Grace College and Seminary. He serves in the U.S. Navy Reserve and took a leave of absence from the Indiana State Senate in 2014 and 2015 to deploy to Afghanistan as a supply corps officer during Operations Enduring Freedom and Freedom's Sentinel. He received the Defense Meritorious Service Medal for his military leadership in Afghanistan.